(click on image below to be able to read it better)
Tara, thank you for leaving me a comment on my last post with the link to
TheObsessiveShopper.net
. I checked it out and was just in time for their launch party/giveaway!! Yippee!
This site is amazing, and there are 4 fabulous ladies that are experts at saving money, building and using your food storage. They have teamed together to bring us so much info and help walk us through our family preparedness, step by step. What a wonderful recource! I want to give each of them a hug!! Thank you ladies!!
These are the linky buttons to their sites, but don't be overwhelmed... I think this first one is the one that ties them all together. I just had to share them all because they are so cute! Go check it out, and join the fun!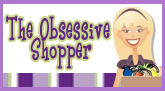 Pin It